ALONG THE MOUNTAINOUS BORDERS WITH
BRIG. GENERAL (RES.) SHUKI BEN ANAT
 FILDTOURS IN THE GOLAN and GALILEE – BATTLE HERITAGE, GEOPOLITICES, NATURE, HISTORY AND MORE.
The northern region – Golan Heights and Galilee are full of interesting and unique topics and stories.
We will be happy to offer a personal and unique guidance, for couples, families and groups from Israel and abroad, and whoever shows interest.
Historical Heritage Tours
Yom Kippur (day of atonement) war:
* Battles of the South Golan: Tel Saki – Juhader – Hoshenya.
* Battles of the Golan Heights: Naffach – Mount Shippon.
* Battles of the northern Golan: Quneitra – the "Valley of Weeping".
* Battles of Mount Hermon.
Battles of the Six Day War (in various sectors.
Eli Cohen Trail
GEOPOLITICS AND BORDERS TOURS
IN THE GOLAN HEIGHTS AND THE LEBANESE BORDER
What is happening on our northern borders and beyond, in the last decade up to these days. processes and events, from a point of view that cannot be accepted in any other way and at the level of research institutes.
GOLAN HEIGHTS AND THE SEA OF GALILEE BASIN NATURE, LANDSCAPE, HISTORY, ARCHEOLOGY
Jewish sites and settlements from the first centuries. ancient synagogues.
Greek, Roman and Byzantine sites.
Unique ancient sites – dolmens, Rojum el-Hiri, Chalcolithic and Bronze age sites.
Abandoned Circassian villages, Druze settlement.
Nature sites. Volcanoes, springs, waterfalls.
The mountainous Jordan.
Flow tours in winter and spring.
Sunrise tours and Sunset tours.
THE SEA OF GALILEE BASIN THE CRADLE OF CHRISTIANITY
Capernaum area – Beit Tziida. The Church of the Bread and the Fish. Church of the Twelve Apostles. Mountain of Beatitude. Domus Galilaeae. Cursi (the miracle of the pigs).
THE TOURS IN A MODERN SUV, CLOSED VEHICLE, UP TO 7 PLACES.
BASIC TOUR – THREE-HOURS.  ALSO, OPTION FOR HALF-DAY AND FULL-DAY TOURS. 
PICK UP FROM THE HOTEL.
 THE TOURS ARE TAILOR MAID TO THE TRAVELER, BY PRIOR Coordinations. 
TOURS ARE IN HEBREW OR ENGLISH.
CANCELLATIONS UP TO 24 HOURS IN ADVANCE WITHOUT CHARGE.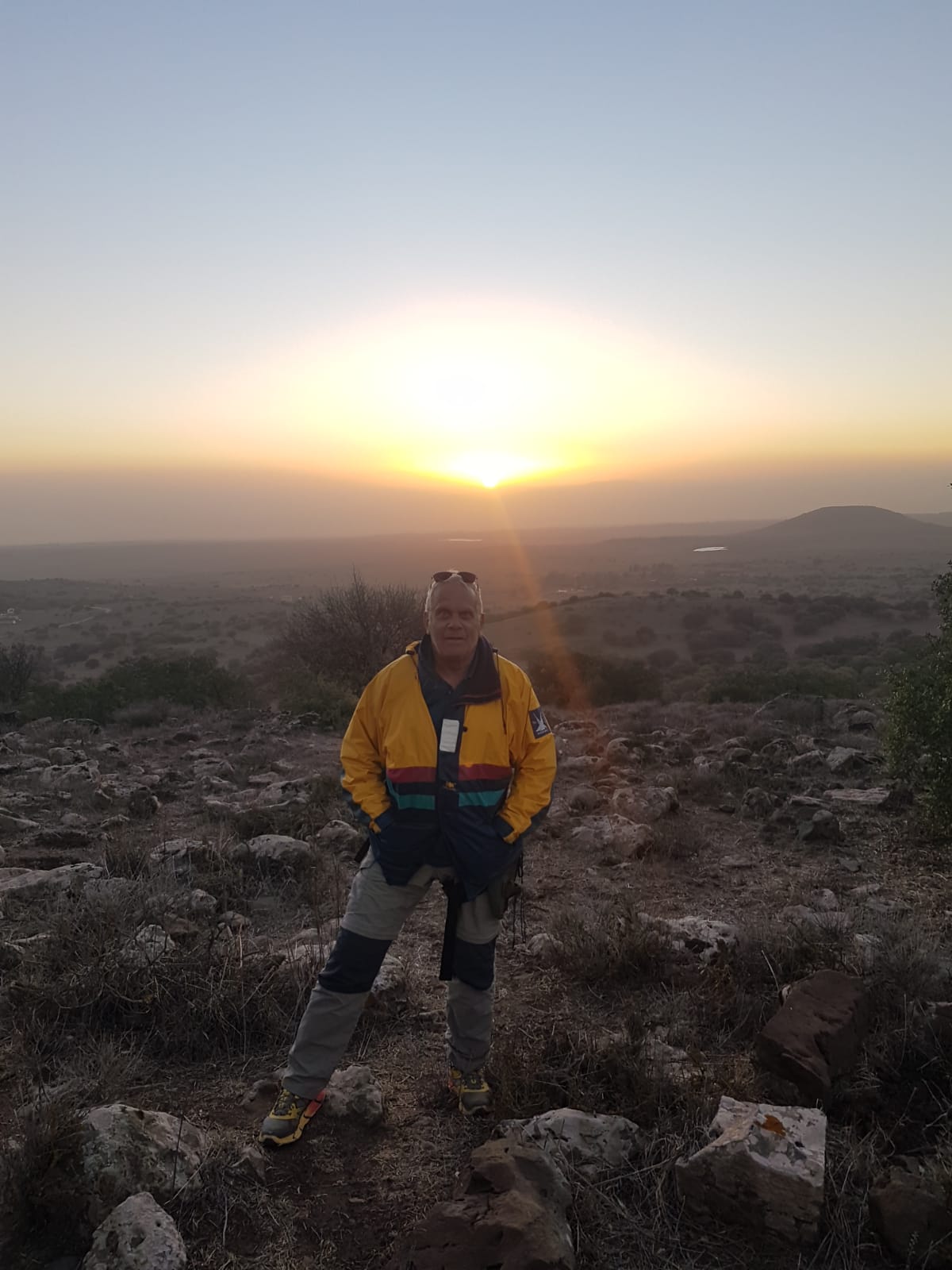 Brig. General (res.) Shuki Ben Anat
Resident of the Golan Heights.  Fought on the Golan Heights at Yom Kippur War (1973) and at the wars in Lebanon. Served in the northern frontiers for five decades.
Shuki is former Chief Reserve Officer of the IDF.
Licensed tour guide (13853)